Scissors charm and bookmark
Some time ago, I bought these at a quilt show ..........
....... a charm for my scissors, and a bookmark.  I had a look in my stash, and found everything (almost) that I needed to show you how to make them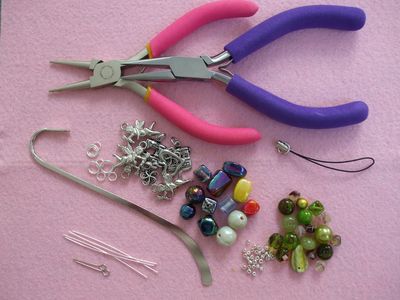 I said 'almost', as I should have used long eyepins, but I only had the short ones that you can see on the bottom left of the photo.  Instead I used the longer headpins, simply snipping the top off the pins.  If you don't have pliers, ask the men in your life - they will probably have some in their toolboxes!!
First I made the scissors charm.  I bent the end of the pin round the end of the pliers to form a loop
I put the sewing machine charm in the loop, then twisted the end of wire round the pin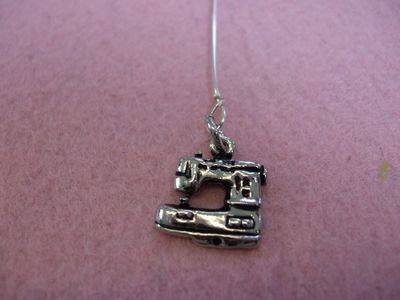 I added two silver beads, a glass bead, then another two silver beads.  I used the pliers to form a loop at the end of the pin and attached it to the strap.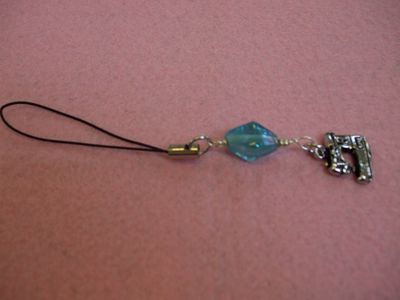 The charm was then ready to put on my embroidery scissors..  As well as being decorative, the charm provides an easy way to identify your scissors if you use them at group meetings or workshops
To make the bookmark, I again started with a pin which I had snipped the end off.  I used the pliers to make a loop at one end, threaded on the beads, then made a loop the the other end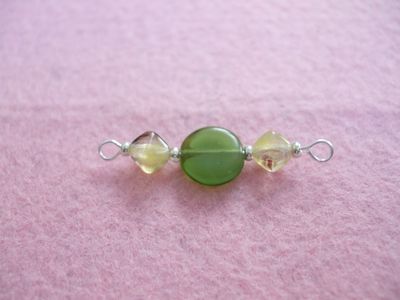 I used a jump ring to attach the charm to one end of the pin, then used another one to attach the pin to the bookmark (when you open the jump rings, rather than pulling them open, twist the two ends in opposite directions, then twist them back together)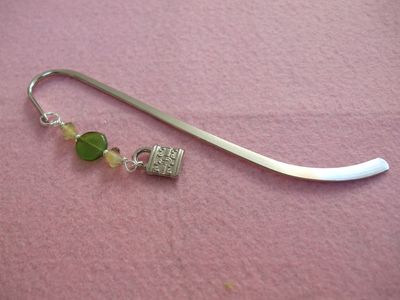 Here is the bookmark in use .....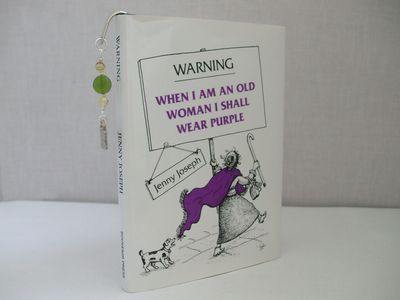 ....... marking my favourite page!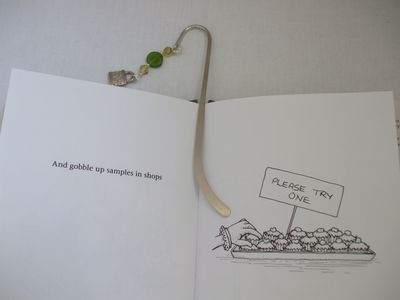 If you can't find what you need to make these in your local craft shop, you should be able to buy them online - I bought mine here
If you have missed the previous tutorials, click on 'Tuesday Tutorials' in the list of categories on the righthand sidebar.