As promised, I took Oliver's quilt to patch'n'chat yesterday.  After trimming it to size, I then cut strips for the binding, which I folded in half and ironed
This is the first strip, seen from the right side
and this is it stitched into place on the wrong side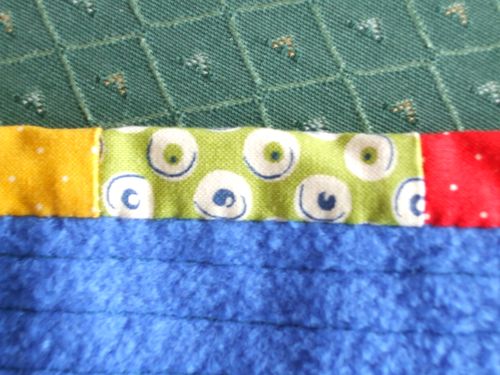 I hope to finish the hand-sewing of the binding this evening!
When Stuart was here for a visit (quite) a few weeks ago, he chose fabrics for some new cushions.  Somehow they just didn't get done, so this afternoon I went out to the studio determined to get on with them.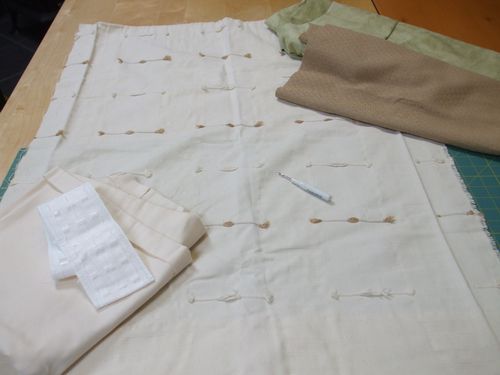 The cream fabric was a sample curtain, the coffee coloured one a remnant - these two are for the fronts of the cushions.  The pale green fabric is a man-made 'suede', also a remnant, which is for the backs.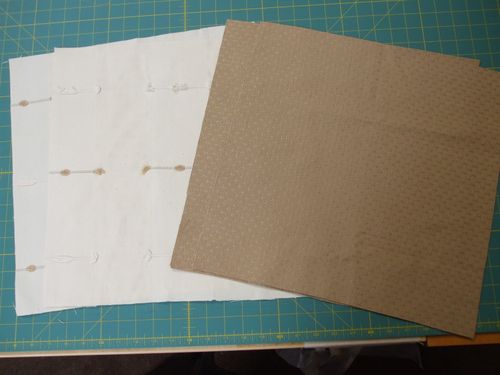 The two cream and the two coffee fronts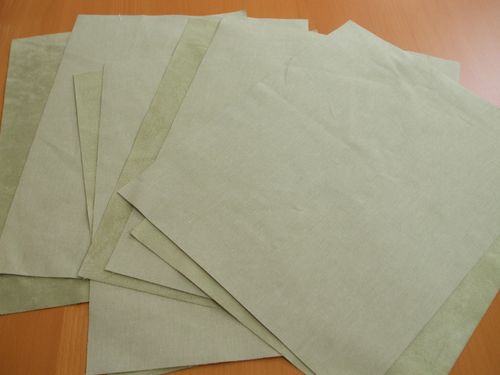 The eight pieces to make the backs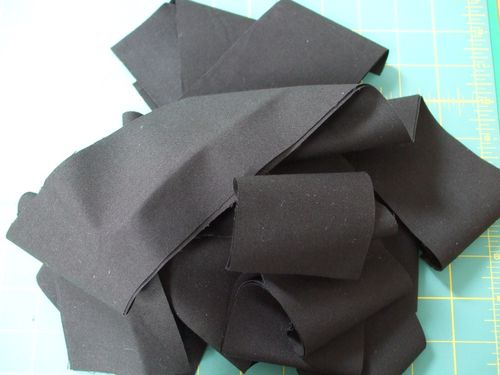 I am putting binding on the cushions, in the same way that I bind a quilt.  Those of you who have been reading the blog long enough, will remember that's how I did my Jennie Rayment cushion.  (If you haven't been reading it that long - why not?  You've missed all sorts of wonderful things!!)  I decided to bind the cushions with black, to go with his black leather sofas.
The binding strips folded in half and ironed, and the edge on the green fabric turned over and ironed, ready to hem (as it doesn't fray, it only needs turned over once).  So are we ready to sew - no, not quite, there is one last thing to do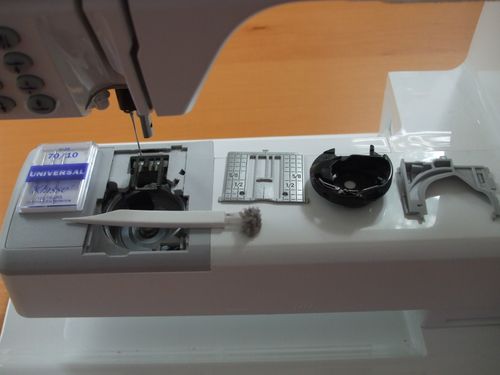 Before I start a new project, I always clean the machine.  The lint on the brush is just a fraction of what was under the bobbin case!!  I also always put in a new needle.  Now I can start sewing.....  but I'll tell you about that next time!