I thought it was time that I put the binding on my Birdie Border Quilt.  For new readers, the quilt top was given to me by the lovely Helen when I was in Melbourne last year, and I had it longarm quilted by Kay before Christmas.  So on Saturday I made the binding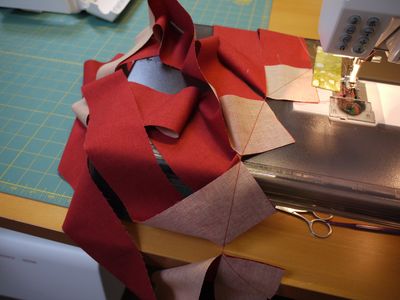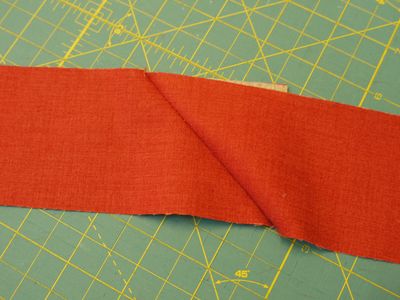 After machine stitching the binding on to the front of the quilt, I put clips on this corner to let you see how it will look when I get round to hand stitching the binding on the back (hopefully it won't have to wait another five months!)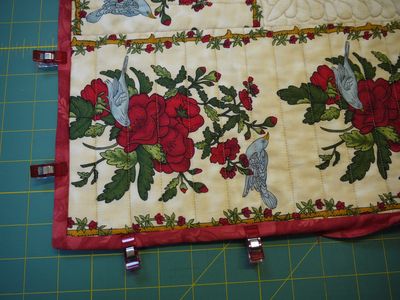 I also stitched the binding on Notes of Love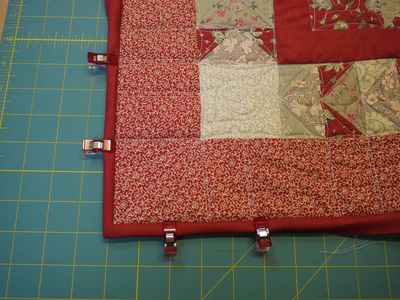 today I was trying to draw better cottages for my wallhanging, but I was getting nowhere, so decided to put that to one side until I can get Malcolm to do some drawing for me.  Instead I got out this drawing, which I did several years ago for a little quilted wallhanging which I made for a swap.  OK, I didn't draw it, I took a photo of a teapot, cup and saucer and traced them!!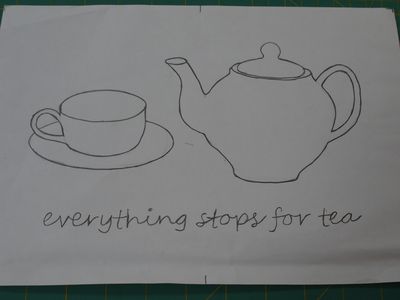 I decided to make an applique version, with a view to developing it into a pattern to sell.  These are the pieces drawn on fusible web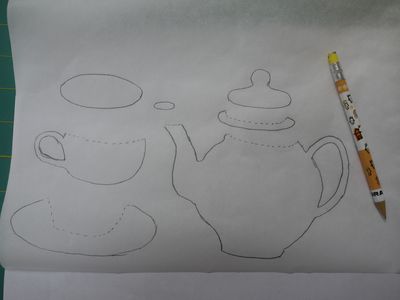 I decided to use these Tilda fabrics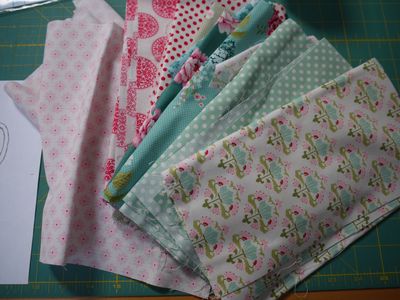 this was the first version ..... the teapot doesn't stand out against the background fabric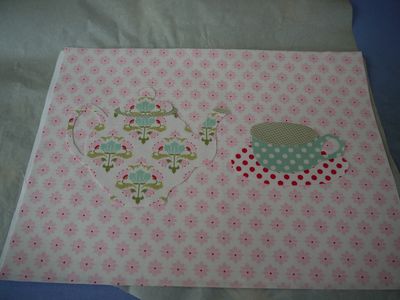 this is the second version ...... better, but still not quite right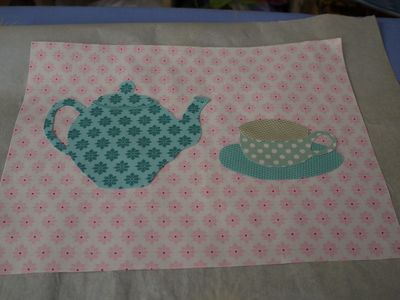 then, finally, I was happy with this one
I had printed out the wording for the original drawing from my laptop, but as I'm not sure about copyright for computer fonts, I thought I would rewrite it, using the same style of lettering as I have used for the A is for Applique blocks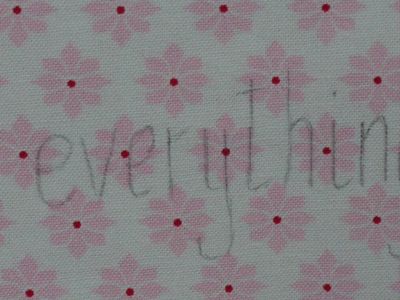 the last stage was to decide on fabric for the border.  When I couldn't make up my mind, I arranged four different ones round the centre - I think I'll go with this!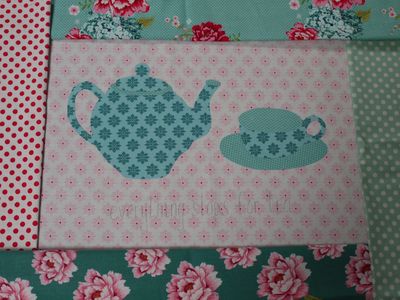 when I was trying out the first teacup and teapot, I didn't fuse them to the background fabric.  This is a trial block from the cottages wallhanging, and it shows them off better than the patterned fabric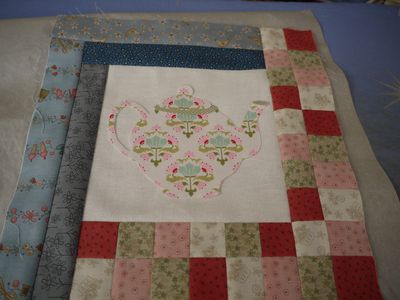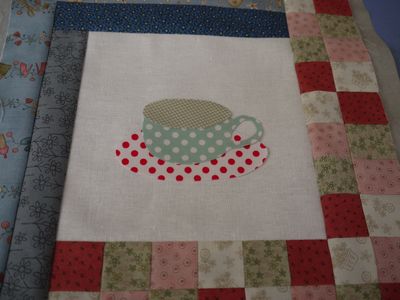 this afternoon I saw a great tit going in and out of the nest box on the wall next to the studio.  I don't know how many times I stood with the camera, hoping to get some photos - this is what I ended up with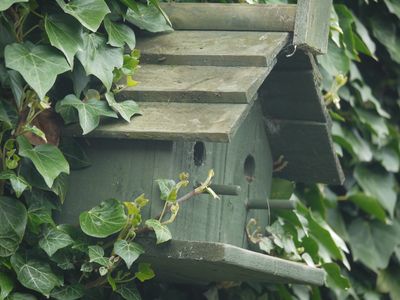 however, when I went back into the house at the end of the afternoon, I was delighted to see a pair of collared doves in the front garden ..... I hope this is the original pair, reunited!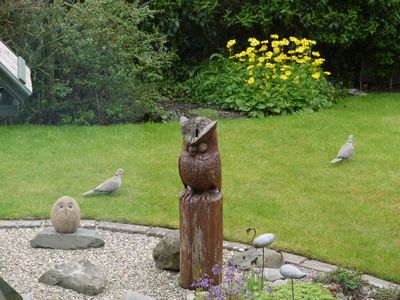 before I went on holiday, I tidied the studio ...... it hasn't taken long for it to descend into the usual state of (organised) chaos!