We start in the front garden, with the beautiful blossom on the tree
but for all the blossom, there will be no fruit, as it is an ornamental tree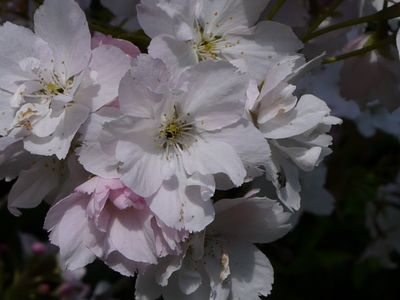 these yellow daisies will go on flowering for several weeks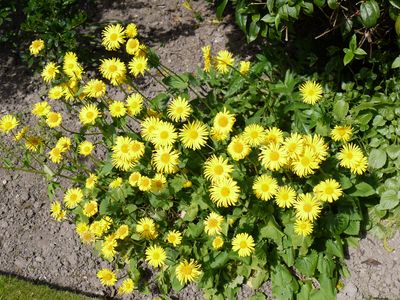 this is the cherry tree ....... after only producing five cherries last year, it has been warned that it could be for the chop!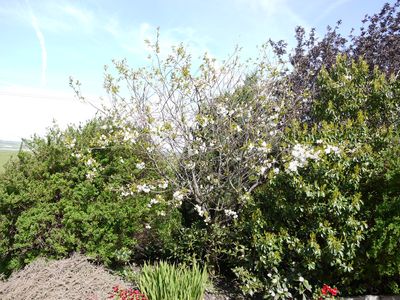 and this is an ornamental quince.  When we first moved here it produced fruit, but for the last few years there have only been a few stunted quince.  I wonder if it is because it has to be constantly cut back, as it is grows out over the path to the front door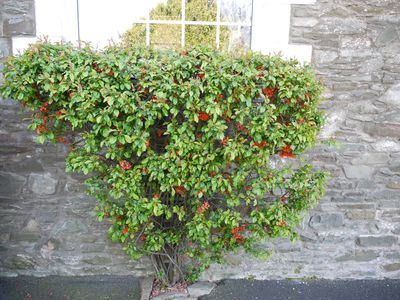 now we are in the back garden, with another ornamental tree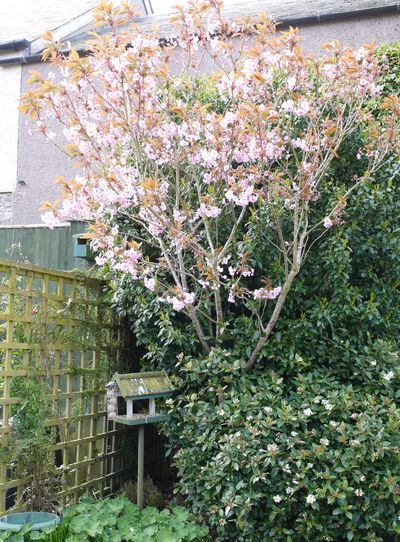 Malcolm made two of these planters just before we went on holiday - again just using old wood from pallets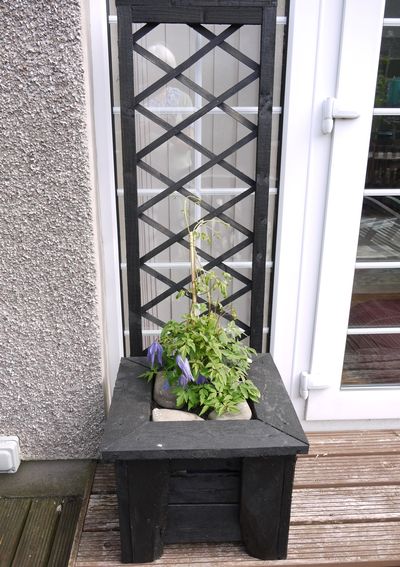 this clematis is the first to flower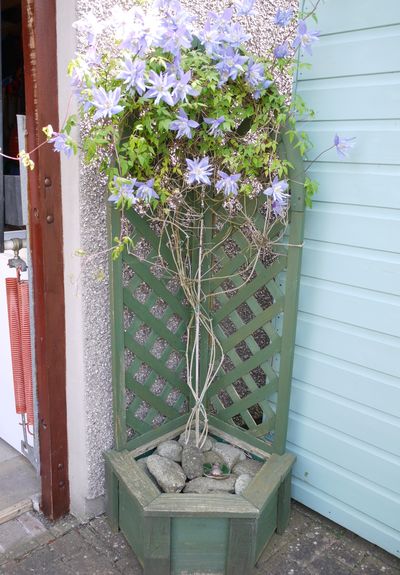 it won't be long until this poppy flowers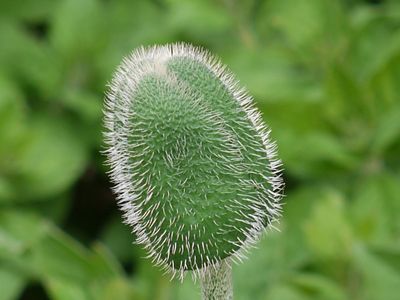 I love the way ferns unfurl
the hostas are looking good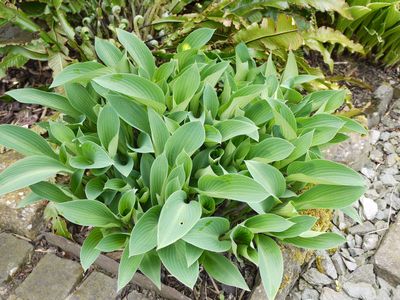 I bought this pot of lilies last year.  When they finished flowering, Malcolm cut them back and then just left the pot out in the garden over the winter ....... so we were  bit surprised to find all this new growth when we came home from our holiday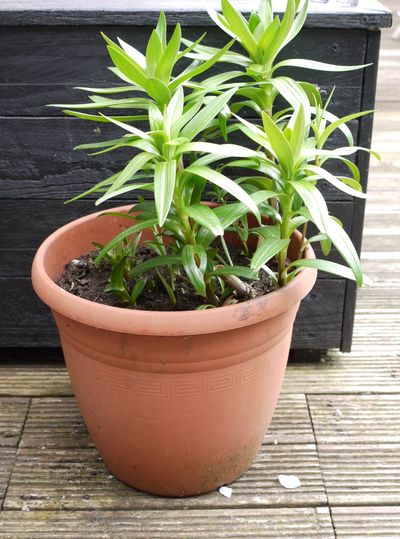 to finish ........ I haven't yet managed to take photos of them, but there are wagtails nesting in the ivy on the left of the wall, blackbirds nesting behind the honeysuckle on the right, and blue tits in the nesting box on the front left post of the pergola!