We came over to Berwick today, as Malcolm's sisters are visiting us tomorrow - and as they are arriving by train at 9.30, that would have meant a very early start from Hawick.  It was very foggy when we got up this morning, and it was still hazy when we got here and went for a walk along to Spittal.  The tide was the lowest we have seen it - these two boats beside the lifeboat station were high and dry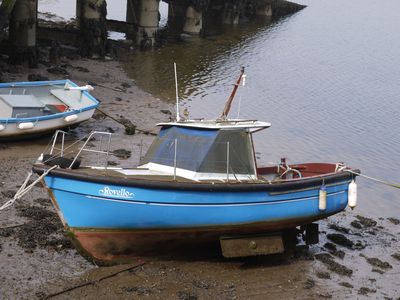 these wooden supports are slowly rotting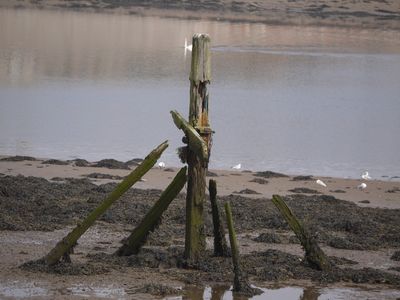 it was decidedly hazy looking over to the lighthouse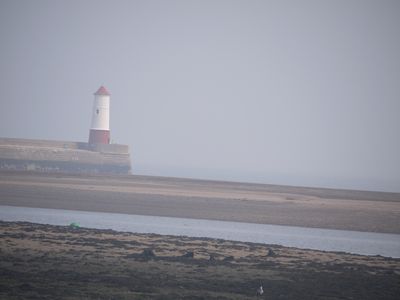 and back to the three bridges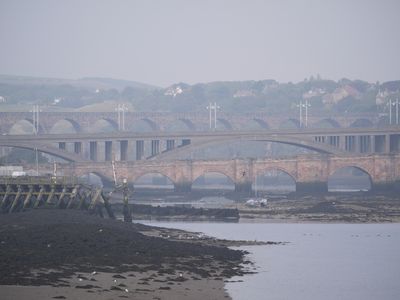 this dog was patiently waiting for its owner, who was blethering to another dog walker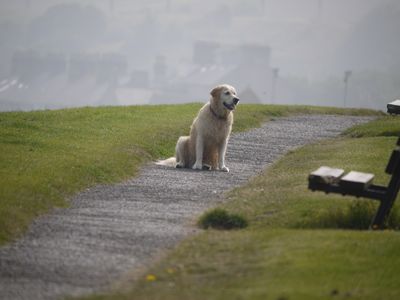 we passed this delightful group of ladies on the promenade.  As we went down on to the beach for the return walk, the tiny lady on the left was being teased that she had to go the the very end of the promenade ..... so she stepped round the fence.  The two ladies beside her are holding her walking aid!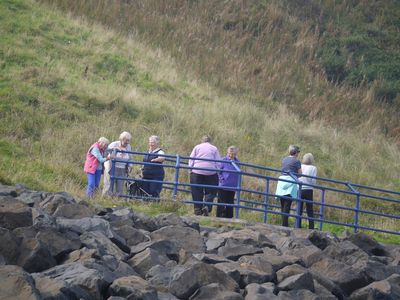 there is always so much to see on the beach - interesting rock formations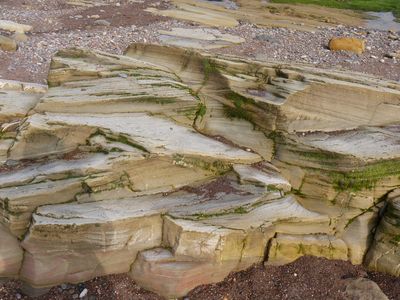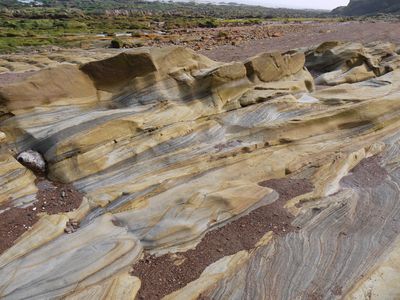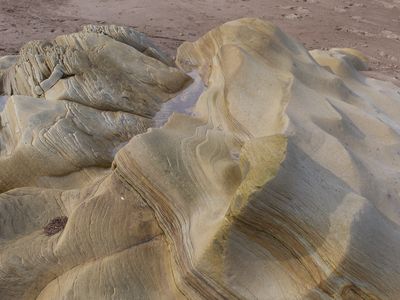 sand and tiny stones caught in a hollow in the rocks when the tide went out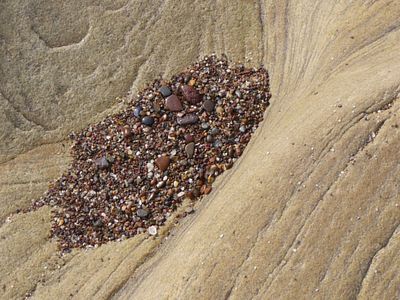 of course we can't walk on the beach without picking up seaglass.  Some of it is easy to spot on the sand
whereas other pieces are harder to spot amongst the stones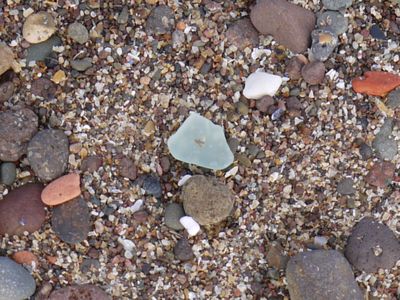 I do like a bit of rust ......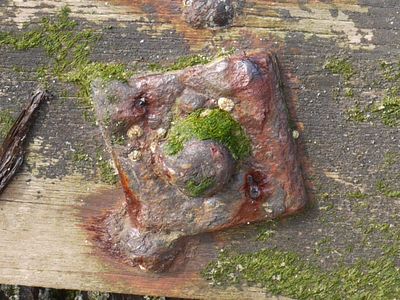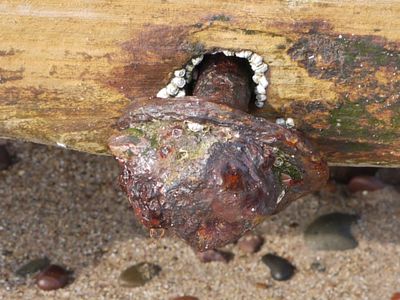 .......... and old weathered wood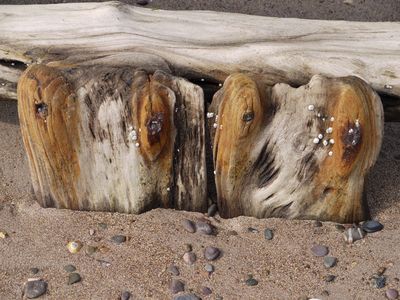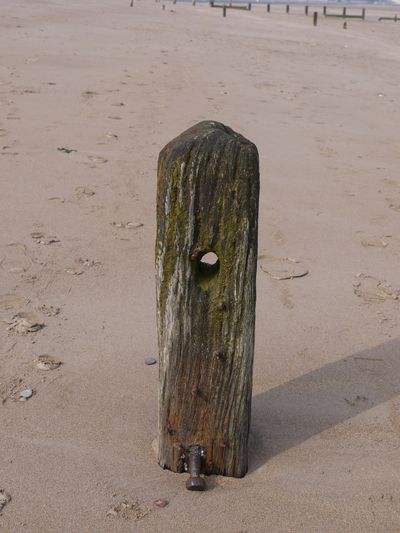 we spent so long on the beach, the tide had started to come in, and the boats at the lifeboat station were afloat again
at the bottom of the slipway on the other side of the lifeboat station, two men were setting out to fish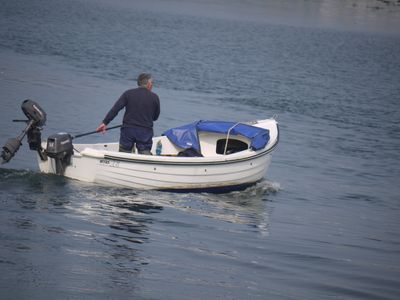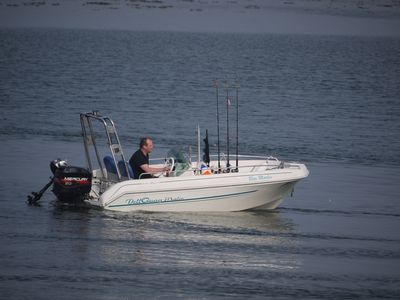 while this boat was just heading back in from a fishing trip (as I write this, it is moored in the dock in front of the flat)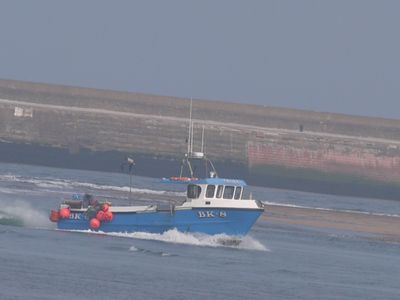 knowing that you would be disappointed if there wasn't a Friday cake photo ...... there are two!  On our way over, we stopped at the Village Shop in Cornhill for lunch, and while Malcolm paid the bill, I purchased two muffins for afternoon tea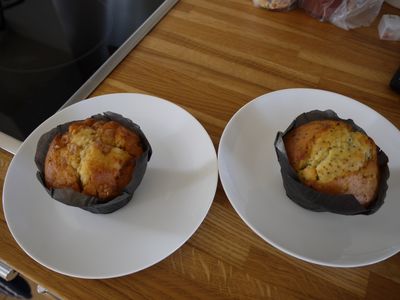 lemon and poppy seed on the left, and banoffee on the right.  Delicious!!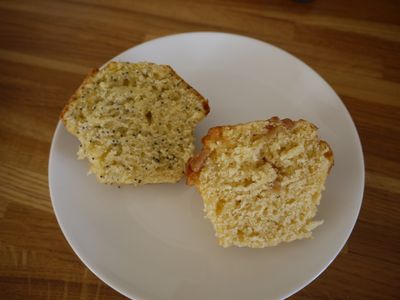 we are looking forward to our day with Jennifer and Judith, showing them the sights of Berwick.  Whatever you are doing, I hope you have a great weekend (and Happy Birthday to Gilly), love Anne