We had been meaning to visit the castle for some time, but we finally made the effort as we had a BOGOF entry voucher which was about to expire!  You can read about the castle here, here and here.  There is so much to see, it is somewhat overwhelming, and at times I simply forgot to take photos, as I looked round in awe!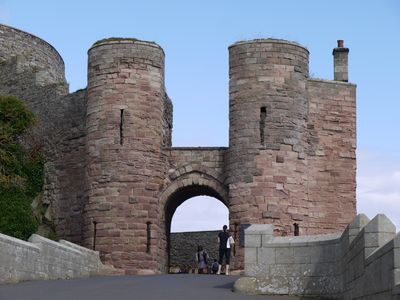 the imposing entrance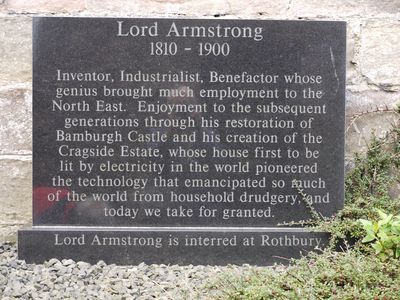 a tribute to Lord Armstrong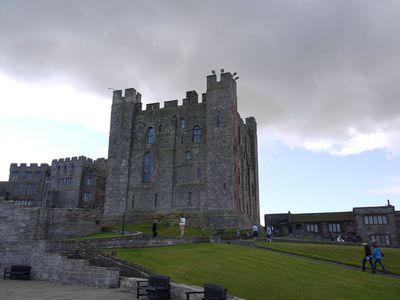 looking up at the Keep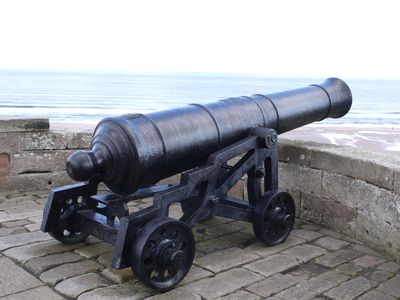 old defences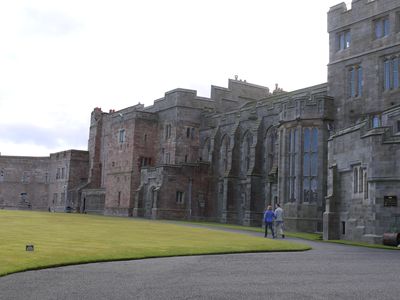 the  State Apartments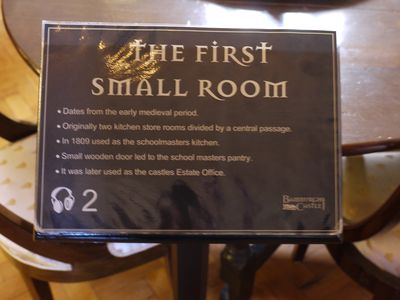 I liked this sign!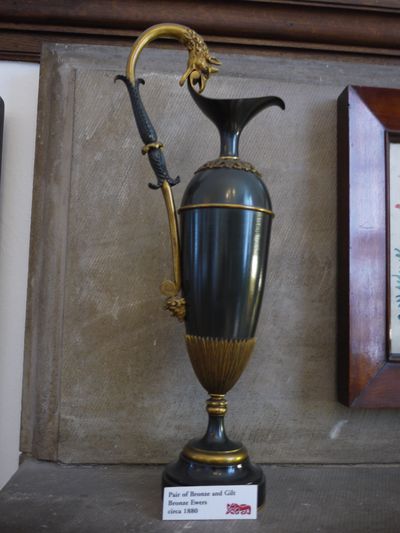 just one of the many exquisite treasures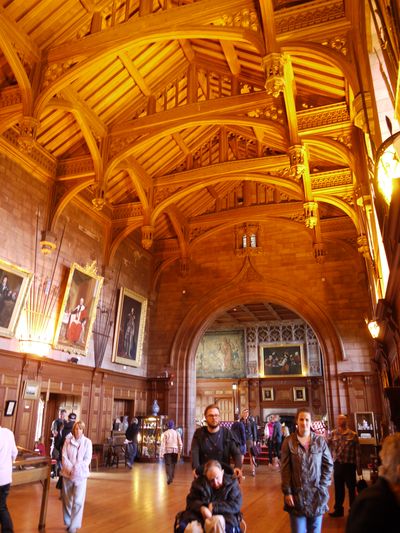 the magnificent teak ceiling in the Great Hall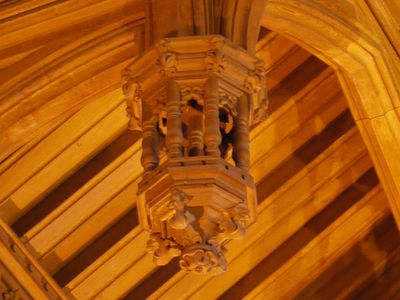 a detail of the ceiling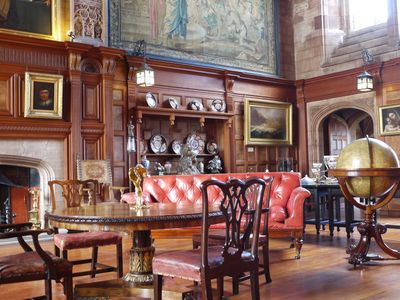 grand living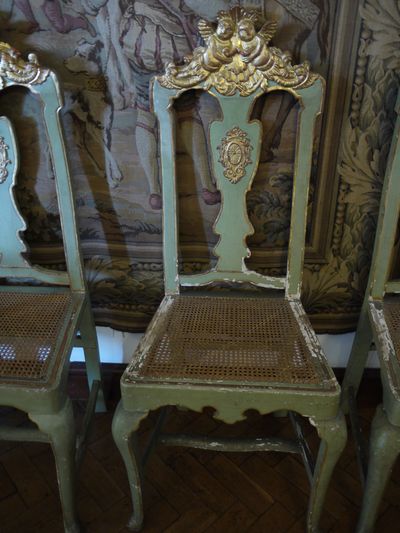 delicate furniture
not so delicate armour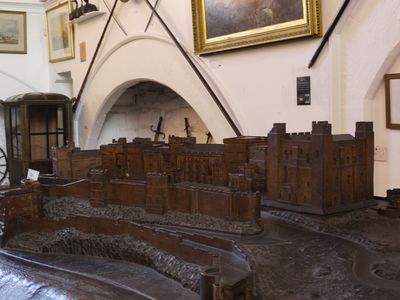 an amazing wooden model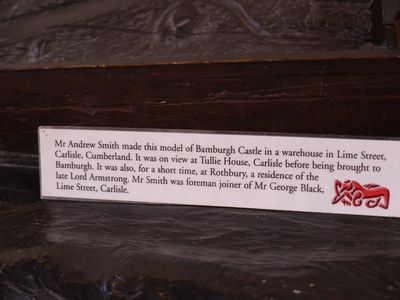 made on the other side of the country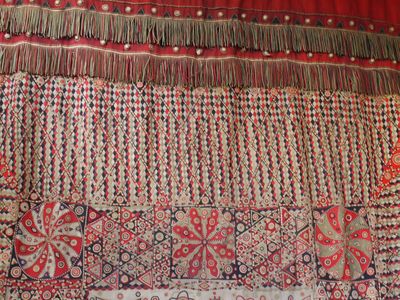 this is a very special curtain ....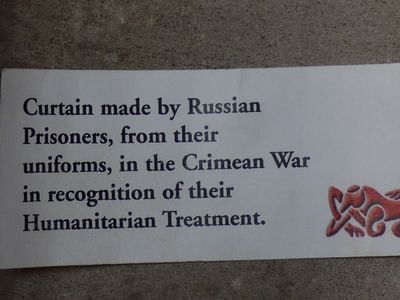 ...... from many, many years ago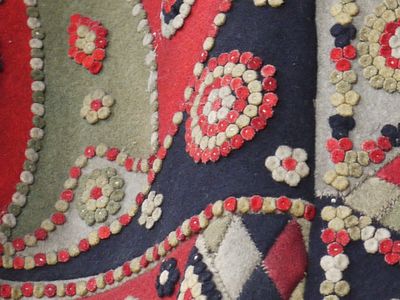 a detail of the curtain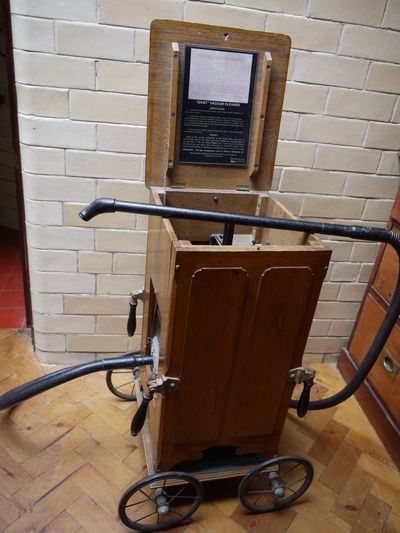 so what is this contraption?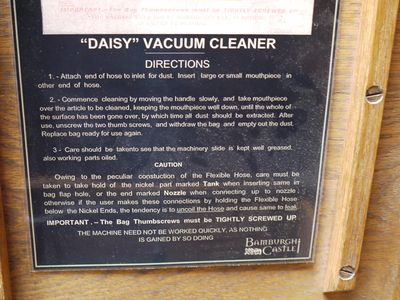 I think it would make the job harder, not easier!
we escaped before the portcullis came down!
as we went round the castle, we kept getting glimpses of the beach below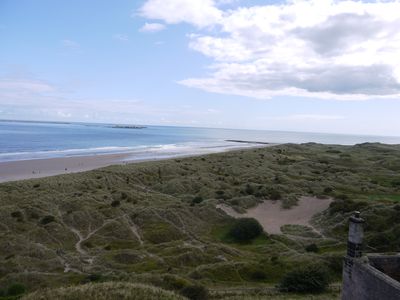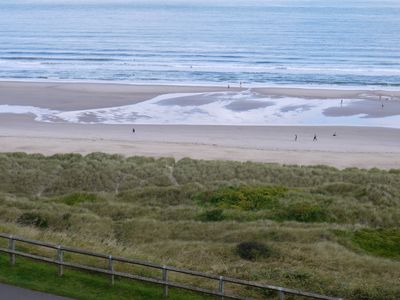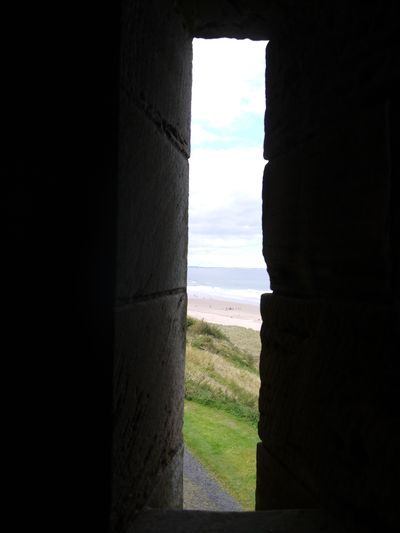 so of course we went for a long walk (along with lots and lots of other people, as it was the Bank Holiday weekend).  There are excellent views of the castle from the beach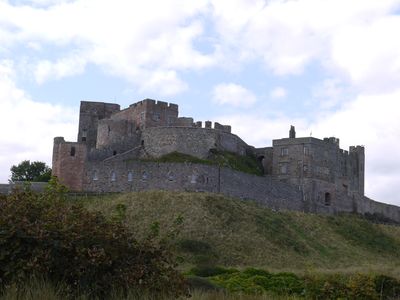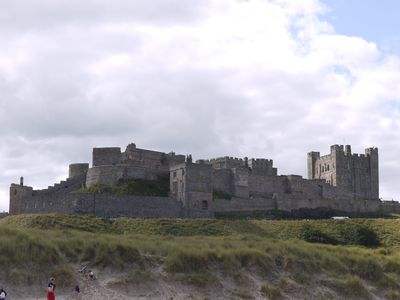 we could also see the Farne Islands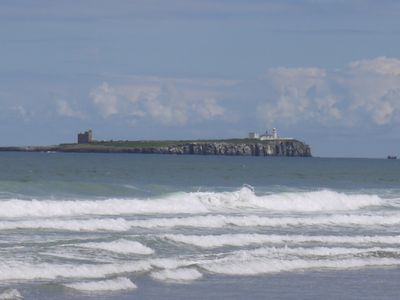 and Holy Island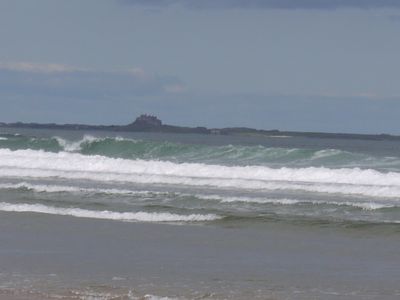 I was about to take an arty photo of this seaweed when a wave came much further up the beach than the proceeding ones - I got wet feet and my shot was spoiled!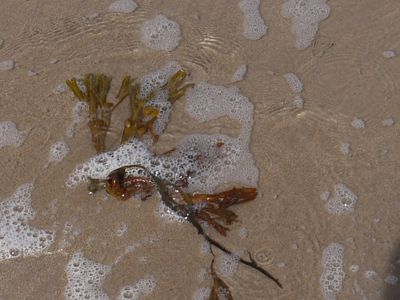 I had better luck with the next one
just a few of the many people on the beach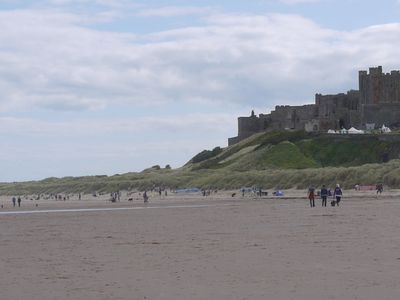 I liked this row of old fence posts we passed, as we walked back up from the beach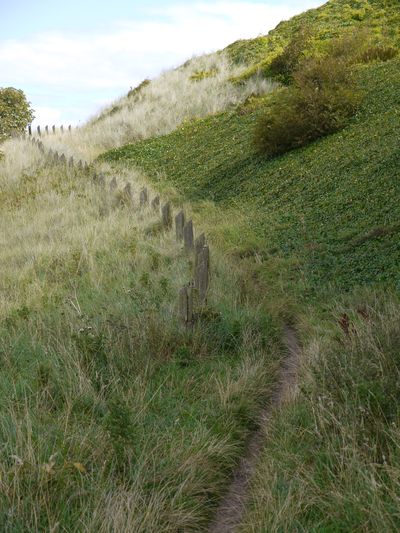 to finish, another shot that went wrong - just as I took a photo of a surfer, he fell off and a little girl ran into the photo!