.......... or should that be two greedy people's paradise!  Just feast your eyes on these beauties!!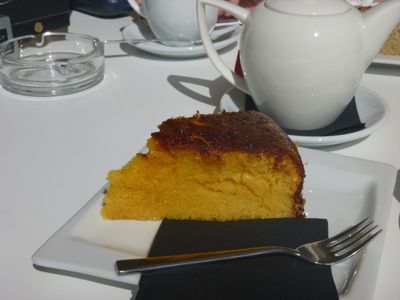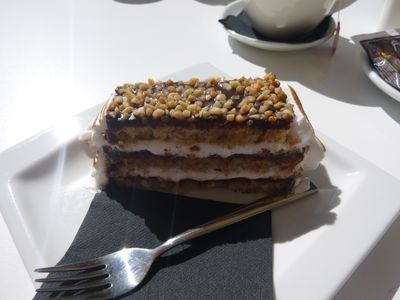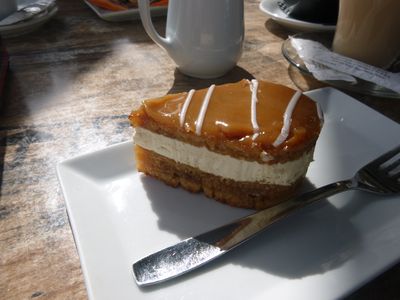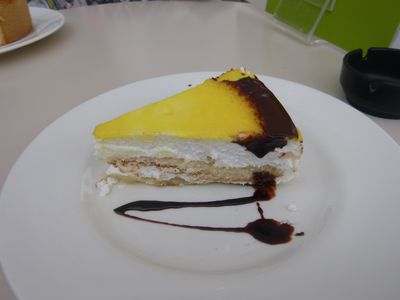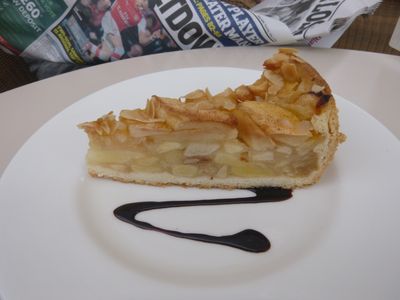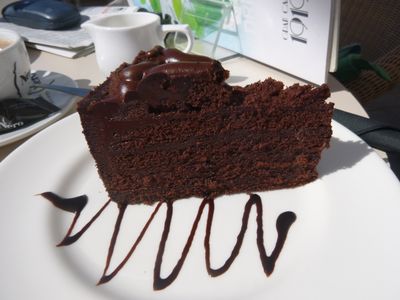 but I wouldn't want you to thing we ate cake every day .......... sometimes we had ice cream instead!!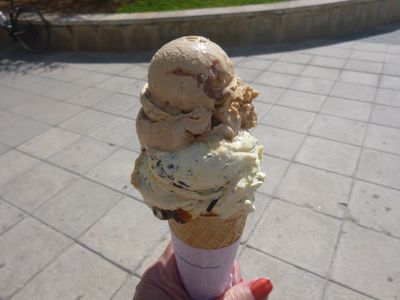 and of course, you can't visit Spain without eating tapas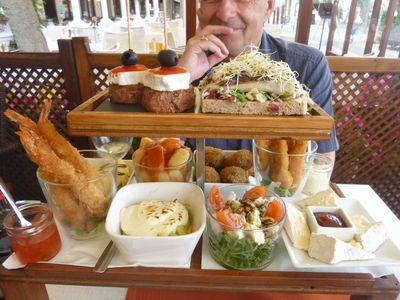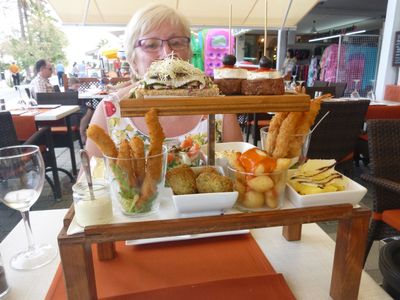 on to other matters!  We had a potter round the charity shops in Berwick during the week, and came home with one or two little goodies.  My first purchases were actually new goods, A little tin (a girl can never have too many tins!) and a notebook (a girl can never etc!)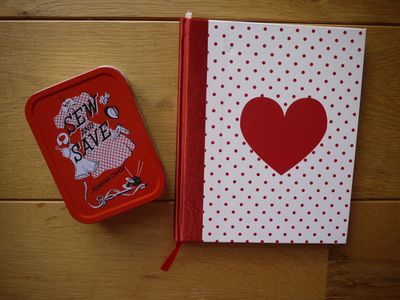 next was an unused stencil, a bargain at 49p!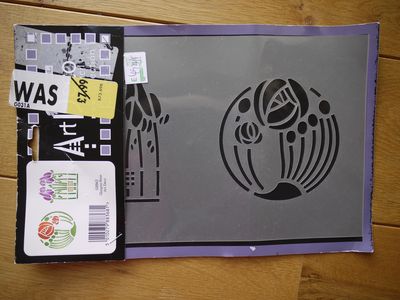 what was this, a tin saying embroidery threads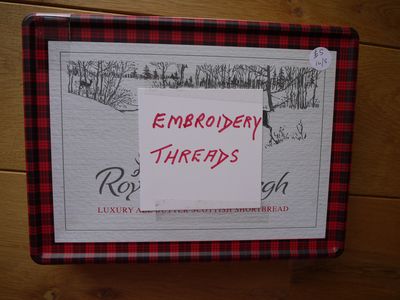 oh my, just look at all these wonderful colours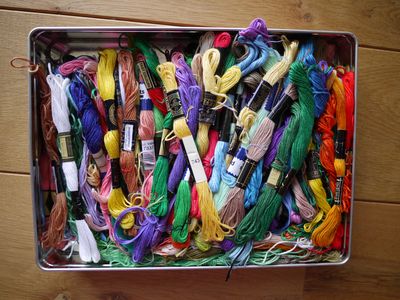 and with the paper label removed, another smart tin for the collection (refer to previous remark about tins)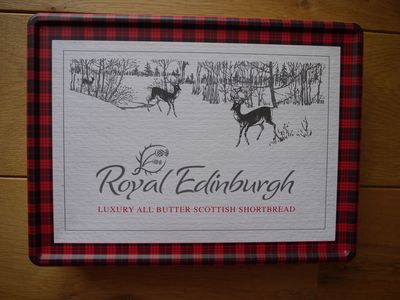 the last purchase was made by Malcolm ....... he hummed and hawed over this little teapot, which has markings on it which the charity shop staff thought were foreign silver markings.  It may be silver, it may only be silver plate, but it wasn't that expensive for such a decorative item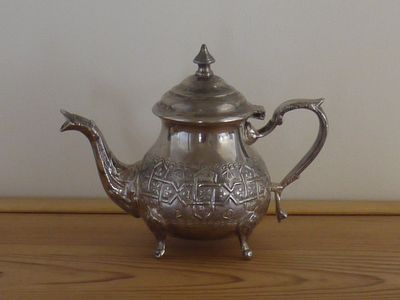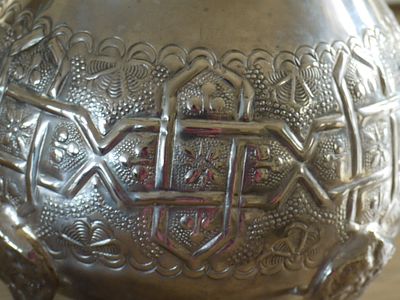 I'll be back on Monday with some sewing.  I hope you have a wonderful weekend - we will be busy making things for the upcoming craft fair in Berwick (on the 6th of June, from 10am to 4pm, in the Town Hall).  To finish, you know that I like silly things, and the artwork on this lorry made me laugh!