On Sunday afternoon, I set about finishing my Father Christmas wallhanging, as the college needed a photo to advertise the class.  When I put it on the design wall, I wasn't entirely happy with it - because I had only outline-quilted it, the background was sagging a bit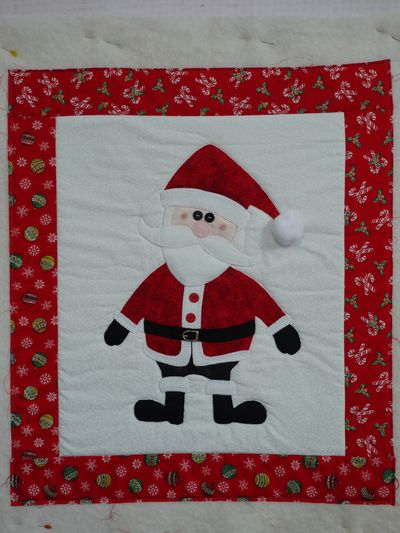 I decided to do a bit of free motion quilting, so this was the time to try out some of the things that I have learned from watching Leah Day's classes on Craftsy.  I was particularly interested in her classes as she uses the same sewing machine as me (most of the other Craftsy teachers use Berninas)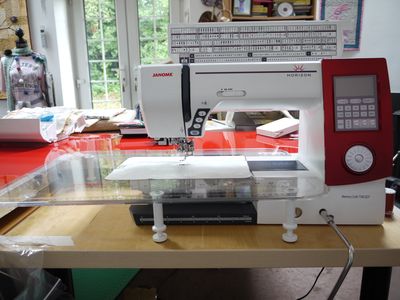 I inserted the teflon washer, in the hope that it would improve the stitching, reducing thread breaks and stopping fankles on the wrong side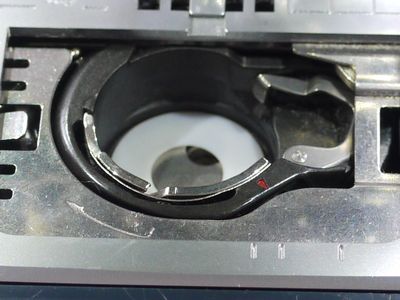 I have always free motion quilted with the feed dogs down, but Leah recommends keeping them up, and reducing the stitch length .........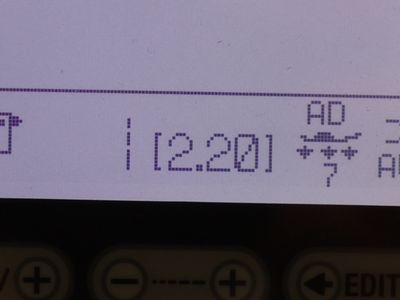 .... to zero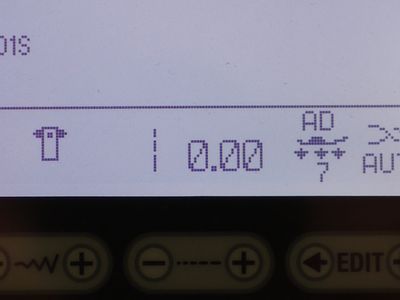 I am very pleased with the result, with no thread breaks and nice even stitching.  (Malcolm is delighted too, with how his design turned out!)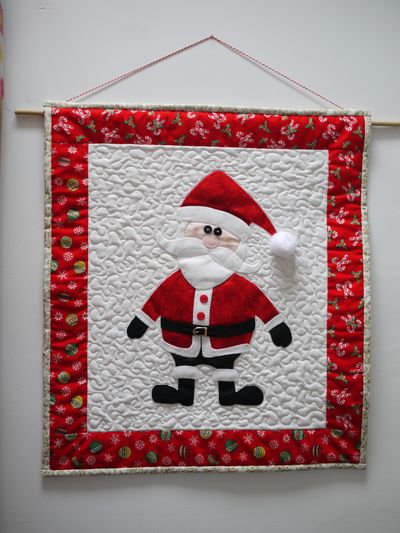 yesterday I made a start to making cushions for the new flat.  The first two are for the new dining chairs.  I had bought the seaside fabric some time ago, the plain fabric is offcuts from curtains that we bought from Ikea when we moved in here (almost eight years ago), and Malcolm had picked up the seat pads some time ago in a sale
it was a simple matter to sew round three sides of a square of patterned fabric right sides together with a square of plain fabric, then stitch across the corners, trimming off the excess fabric
the cushion pads already had ties on them, so I simply brought them through the seam
the finished cushion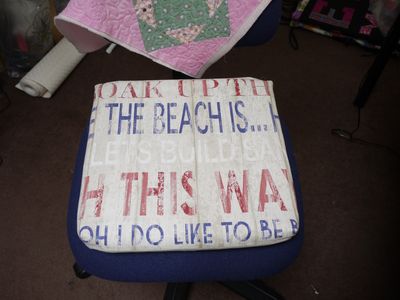 next I made two cushions for the couch, using the same fabrics.  A square of the patterned fabric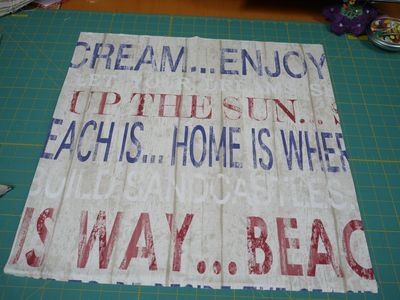 right-sides together with two hemmed rectangles of the plain fabric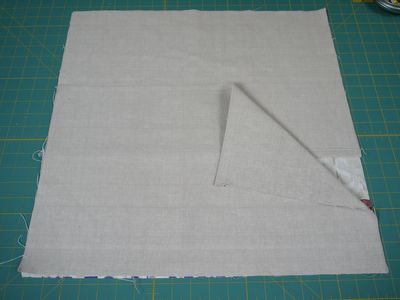 oops - I missed a photo of the next step!  I stitched round all four sides, then turned the cushion right side out.  I gave it a good press, then topstitched about 2" in from the edge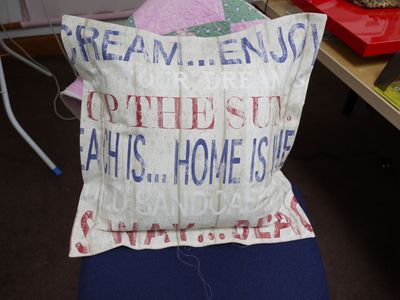 what to do with the leftovers?  That had to wait until today.  I cut out some of the words and strips of plain fabric to put on each side
then stitched them together with more strips in between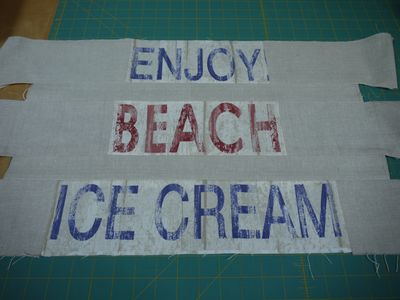 I added a strip top and bottom and squared up the cushion front ........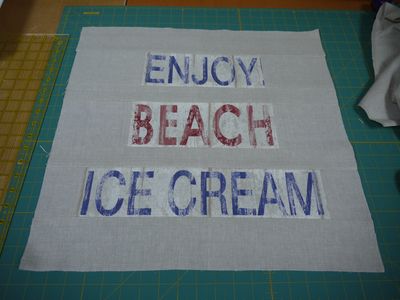 then I made the cushion up using the same method as the others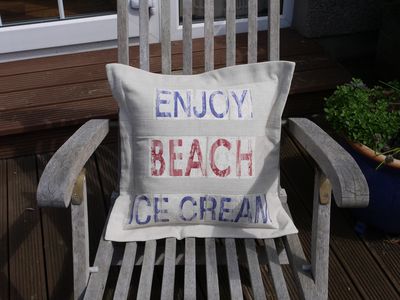 when I was out in the back garden this morning, the swallows were making an incredible racket.  There were nine of them lined up on the neighbours' roof ....... but I could only fit eight of them into the photo!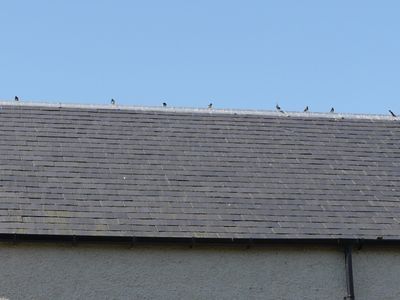 the weather was so good, I went for a walk after lunch.  I will show you the photos tomorrow ........ but here is a little sneak peek!